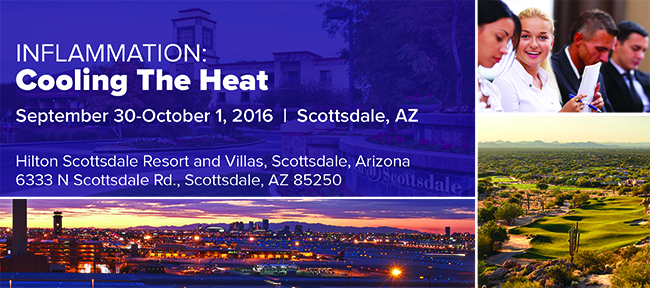 Speakers:
Mark C. Houston, MD, MS, ABAARM, FACP, FAHA, FASH

is associate clinical professor of medicine at Vanderbilt University School of Medicine; director of the Hypertension Institute and Vascular Biology; and medical director of the Division of Human Nutrition at Saint Thomas Medical Group, Saint Thomas Hospital in Nashville, Tennessee. He is also on the faculty of the University of South Florida for the Functional and Metabolic Medicine Fellowship.

Stephen T. Sinatra, MD, FACC, CNS

is a board-certified cardiologist and an Assistant Clinical Professor of Medicine. Dr. Sinatra is a well-known advocate of combining conventional medical treatments for heart disease with complementary nutritional, anti-aging, and psychological therapies.

Martha Stark, MD

is clinical instructor in psychiatry at Harvard Medical School and Co-Director of the Center for Psychoanalytic Studies at William James College. Dr Stark has adopted a holistic approach to the mental and physical well-being of her patients. Her particular interests have become the mind-body connection and the body's capacity to process and integrate the impact of environmental challenge.

Aristo Vojdani, PhD, MSc, CLS Ban

is an educator and researcher focused on predictive antibodies and the role of environmental triggers in autoimmune disorders. He holds 15 US patents for laboratory assessments and had written 160 scientific articles.

Deanna Minich, PhD, FACN, CNS

is a functional nutritionist with 20 years of experience in nutrition and functional medicine. Her integrated "whole self" approach to nutrition called Food & Spirit, is the practice of understanding one's eating and living through 7 core symbolic themes. Dr. Minich is passionate in helping others to live well using therapeutic lifestyle changes.

Andrew Campbell, MD is the editor in chief of Alternative Therapies in Health and Medicine and Advances in Mind-Body Medicine. In addition to having published over 80 peer-reviewed articles in various professional journals, he has more than 25 years of experience in lecturing to professionals and the public both nationally and internationally.
Lise Alschuler, ND, FABNO

practices naturopathic oncology out of Naturopathic Specialists, LLC. She is the co-author of Definitive Guide to Cancer and Definitive Guide to Thriving After Cancer. Dr. Alschuler is the Executive Director of TAP Integrative, a nonprofit educational resource for integrative practitioners. She co-hosts a radio show, Five To Thrive Live! and is co-founder of the iTHRIVE Plan, a mobile web application that creates customized wellness plans for cancer survivors. Dr. Alschuler works as an independent consultant in the area of practitioner and consumer health education.

Jon Kaiser, MD

is a clinical instructor at the Department of Medicine, University of California San Francisco and medical director of K-PAX Pharmaceuticals. Dr. Kaiser's goal is to help patients and health care providers treat complex medical conditions by utilizing an integration of natural and standard medical treatments.

Amie Skilton, ND, DBM, BHSc

graduated in 2001 with a Diploma in Botanical Medicine, an Advanced Diploma in Naturopathy and a BHSc in Complementary Medicine. She has been in clinical practice for more than 13 years, and worked concurrently for BioCeuticals for almost ten years in the Technical Team as a Presenter, Educator and Writer. Amie is also involved in Corporate Health, lecturing at numerous companies as part of their OH&S programs. Amie specializes in several areas of integrative medicine including women's health and hormones, natural fertility, healthy pregnancy, and healthy baby and child development.

Victoria Maizes, MD Dr. Victoria Maizes is the Executive Director of the University of Arizona Center for Integrative Medicine and a Professor of Medicine, Family Medicine and Public Health. Internationally recognized as a leader in integrative medicine, Dr. Maizes is committed to helping individuals live healthier lives and pioneering change efforts that solve US health care system problems. Together with her team at the Arizona Center for Integrative Medicine she has created and implemented national educational programs that reach thousands of health professionals. She is editor of the Oxford University textbook Integrative Women's Health and the author of Be Fruitful: The Essential Guide to Maximizing Fertility and Giving Birth to a Healthy Child. In 2009, she was named one of the world's 25 intelligent optimists by ODE magazine.
CME credits will be available for all paid attendees.